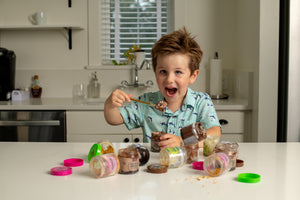 Desserts that make people happy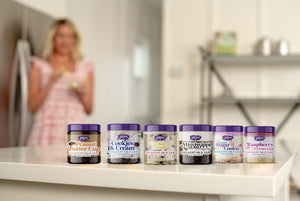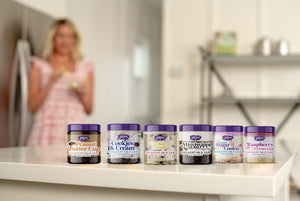 Convenient and Perfectly Portioned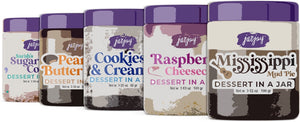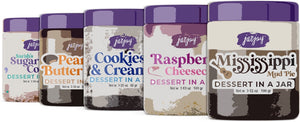 HUGE Flavor...little jar...Amazing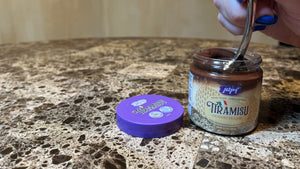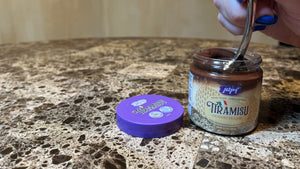 Let's get to the bottom of this!
Get your spoon all the way to the bottom of the jar to experience all of the delicious layers in every bite.
Live your best life. Eat the best desserts.
Convenient
Jar Joy desserts are so convenient because they are portable, stackable and ready when you are. If you aren't ready to eat them when they arrive, keep them in your freezer for up to a year!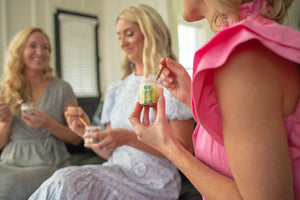 Perfectly Portioned
Each jar contains the equivalent of an average slice of cheesecake or pie. Now, the size of everyone's "average" slice can vary…we get it. So, just have one or maybe two...you decide just how much to treat yourself.
Ready To Eat
No prep needed! The official procedure for consuming Jar Joy desserts is as follows: Grab a spoon, twist the lid and experience the joy.
Delicious
We use premium ingredients like whole milk, Dutch cocoa powder, real butter and fruit preserves to be sure that each and every bite contains exceptional and authentic flavor. Trust us, when we say "Raspberry Cheesecake", you're getting Raspberry Cheesecake!